THE PALACE THEATRE
1420 Celebrity Circle
(888) 841-2787
The Palace Theatre is located at the heart of Myrtle Beach in the award winning "Broadway at the Beach" Entertainment Complex. The Palace Theatre plays host to some of the greatest and most spectacular live entertainment shows, Broadway theatre productions and musicals from around the world.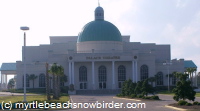 ______________

RIPLEY'S AQUARIUM
Broadway at the Beach
Phone: 843-916-0888
Toll Free: 800-734-8888
Sun-Thu 9am to 7pm
Fri-Sat 9am to 8pm
Open 365 Days a year!

Tickets Online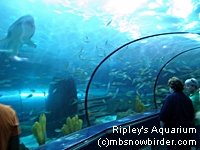 _______________

MEDIEVAL TIMES
Thrill to a rousing live jousting
tournament, marvel at awe-inspiring horsemanship and falconry, Medieval
Times serves a four-course
meal fit for royalty.
Dinner & Tournament
2904 Fantasy Way
(888) 935-6878
Check Special Offers

Pier Fishing Facts

Today's Fishing Report

Cherry Grove Pier
North Myrtle Beach

Springmaid Pier

GRAND STRAND
SENIOR CENTER
1268 21st Avenue North,,
Myrtle Beach
843-626-3991
Phone for Events
and Classes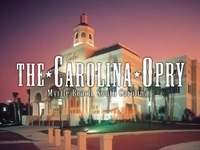 THE CALVIN GILMORE THEATER
8901 N Kings Hwy, Myrtle Beach, SC
Times & Tickets: (800) 843-6779


Home of


THE CAROLINA OPRY
The award-winning show blends two hours of high-energy music, comedy and dance!
THUNDER AND LIGHT
Dance, laser, magic & All That!
LIGHT LASER SHOW
Blazing Color, Music & Lasers
TIME WARP
Time Warp is an all new show in
the Good Vibrations series!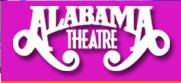 GOOD TIMES await at the
ALABAMA THEATRE
(800-342-2262 or 272-1111)
For Prices & Show Times

Box Office: (843) 272-1111
Toll Free: (800) 342-2262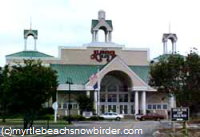 _______________

Dolly Parton's
PIRATES VOYAGE
8901 North Kings Highway
(843) 497-9700
Phone for Dates
and ticket prices
_____________________

MYRTLE BEACH
STATE PARK
4401 South Kings HWY
3mi South of MB
843-238-5325

HUNTINGTON BEACH
STATE PARK
16148 Ocean HWY
Murrells Inlet
Phone: 843-237-4440
_______________

Things to consider
when traveling
to Myrtle Beach
ALLIGATOR ADVENTURE
4604 US-17, North Myrtle Beach
(843) 361-0789
An amazing array of reptiles,
lizards, turtles, giant frogs, and
exotic birdsfrom around
the world (and more)!
Advance Tickets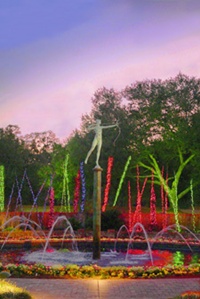 BROOKGREEN GARDENS
1931 ookgreen Drive
Murrells Inlet, SC
Info: (843) 235-6000
Buy Online and Save
_______________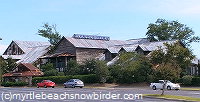 HOUSE OF BLUES
Barefoot Landing Complex
4640 Highway 17 S.
(843-272-3000)
Murder Mystery
Dinner Theatre
Call for dates & prices

HOB Sunday Gospel Brunch
Inspiring gospel performances
and an amazing buffet!
Sundays 9-2 pm
Call for dates & prices
_______________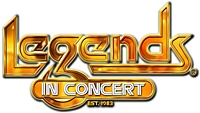 LEGENDS IN CONCERT
2925 Hollywood Dr
800-960-7469
_______________

WACCATEE ZOO
8500 Enterprise Road
(843-650-8500)
100 species of animals
on 500 acres of
beautiful winding trails